Poľana mountain villas***
Poľana Mountain Villas consist of four buildings with spacious and modern suites. They are located a 2 minutes' walk from from a cable car leading to Hrebienok and Jakubkova lúka ski slope. Alpine Concept 2 ski resort in Tatranská Lomnica is 6.5 km away.
All suites are equipped with TV, satellite, wifi, fully equipped kitchen and electric locking system. A parking spot is reserved for each apartment right next to the villas.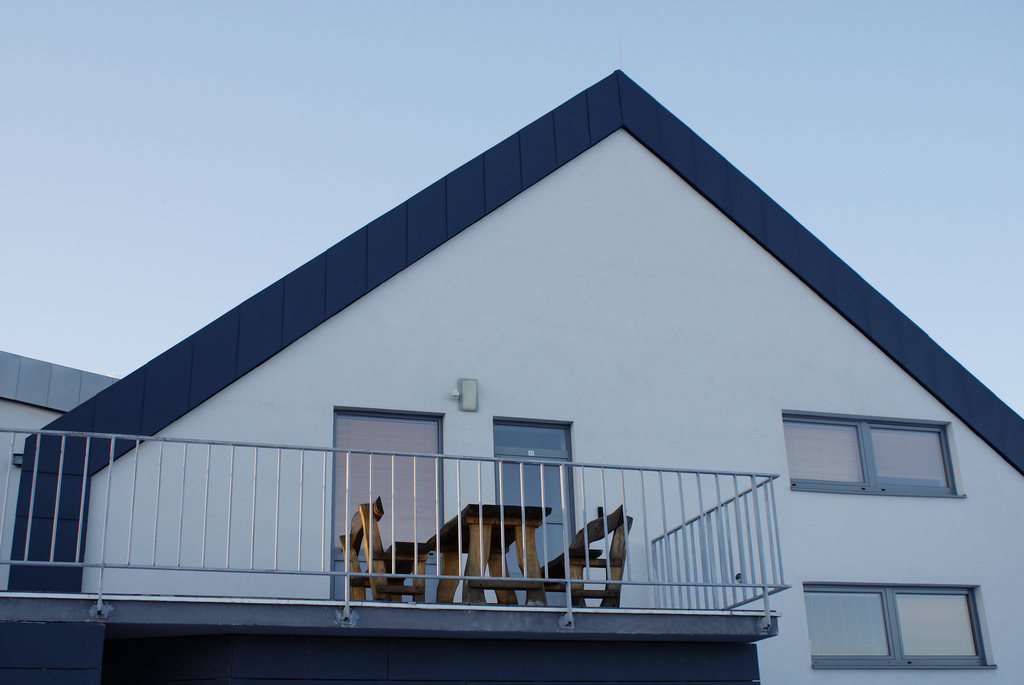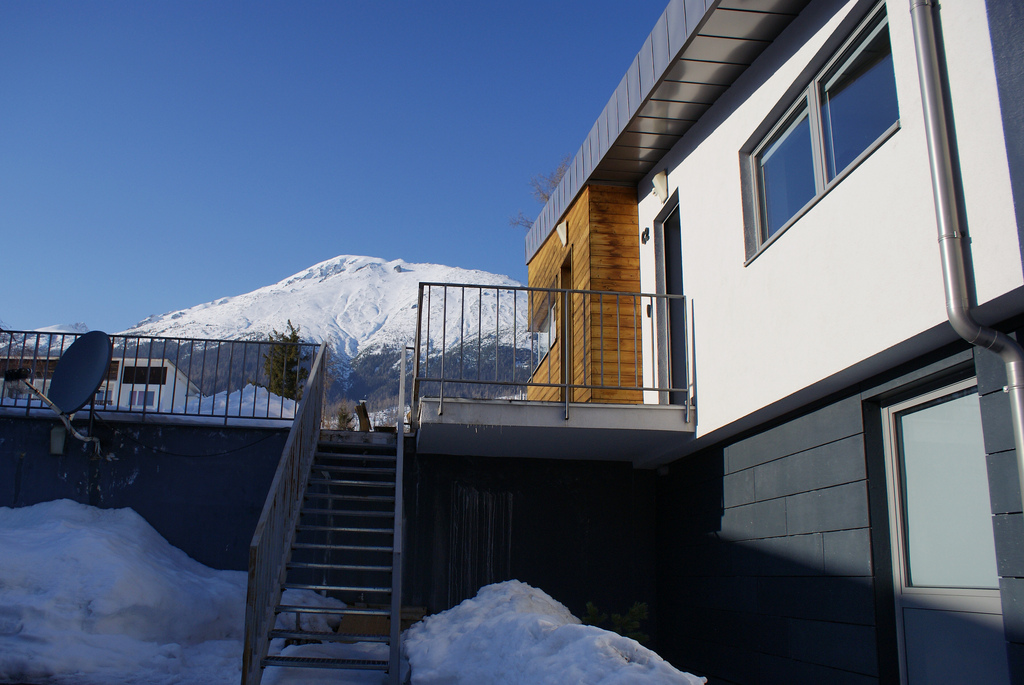 Interested in our rates?
See our price list or choose from special promotions and packages:
More about Mountain Villas
 
Our guests can stay in a suite for 2, 4 or 6 people or a small studio with a kitchen for 2 people.
The suite for 4 persons has a beautiful view of the Tatra mountains. It consists of two bedrooms, large living room with fireplace, fully equipped kitchen with dining table, bathroom with a bathtub and terrace with seating (only one suite has no terrace). Two suites can be connected into one, which is perfect for groups of friends or families. Each suite is equipped with electric ceramic hob, fridge, kettle, dishwasher and microwave.
You can also book a similarly equipped suite for 2-3 persons with one bedroom and a terrace but no fireplace.
Deluxe suite for 6 persons has three bedrooms, large living room with fireplace, fully equipped kitchen with dining table, bathroom and terrace with seating. Bikes and skis can be stored in the entrance hall. The suite features electric ceramic hob, fridge, kettle, dishwasher and microwave. Guests can admire beautiful view of the mountains.
Studios offer one bedroom for 2 persons, small entrance hall with kitchenette, dining table for 2 persons and bathroom with shower. Equipment includes fridge, electric hob, microwave and kettle. Three studios have no terrace, while one studio does have a terrace and can accommodate an extra bed.
Our villas are located below Slavkovský štít but they are by no means secluded from civilization. Quite the contrary - they are located between the towns of Starý Smokovec and Nový Smokovec. Local railway and bus stops are very close to the villas, which makes them a perfect starting point if you want to explore High Tatras and surrounding villages.
Not sure how to spend your evenings? Try nearby cafes, bars, restaurants serving delicious meals and shops selling high-quality skiing and hiking equipment. You can find a ski rental near Jakubkova lúka skiing slope. If you feel like relaxing or playing bowling, visit the next-door Atrium hotel.
There is a fully equipped kitchen and a dining table in all our apartments. Guests can also can have dinner in Poľana Pension. There is a number of restaurants nearby, including a typical Slovak restaurant, a pizzeria or a high-quality gastronomy restaurant.
Trip to Hrebienok. You can either take a cable car to Hrebienok or have a nice short walk.
Studenovodské vodopády (Cold Creek Waterfalls) are one of the most popular waterfalls in the Tatras and you can get there in 30 minutes from Hrebienok. It is an easy hike suitable for families with young children or elderly people. Two chalets - Rainerova chata and Bilíkova chata - are close to Hrebienok as well.
Peaks of the Tatra mountains. The closest one is Slavkovský štít, but you can also set off to a hike from nearby villages to see other peaks, too.
Our guests can visit the relax center in pension Poľana with Finnish sauna and bio sauna.
More options:
you can have a swim in Aquacity Poprad or Vrbov Thermal Park
you can play bowling or relax in a wellness center in Grand Hotel Smokovec or Atrium hotel, which are both very close to our villas.
Poľana mountain villas are located on the border of the towns of Starý Smokovec and Nový Smokovec. Nový Smokovec (formerly known as Új Tátrafüred or Neu Schmecks) is located at an altitude of 995 m. The town was founded in 1875 by Dr. Mikuláš Szontagh, who built the first climatic sanatorium in the Tatras here. It was the first sanatorium to welcome patients in winter and tourists quickly discovered the beauty of winters in the Tatras. The first cinema in the Tatras was opened in Nový Smokovec in 1913.
Unique mountain climate of the High Tatras and its beneficial effects on human body were the main reasons for the opening of a number of sanatoriums, hotels and pensions in the High Tatras.
(Left: photo of Spa House in Tatranská Lomnica.)
Poľana Mountain Villas are designer villas
 
Historically, the location of Poľana Mountain Villas used to be full of private villas and summer residences, many of which are still there. This is what inspired architects in designing a compound of four villas constructed from materials typical for this region.
Some parking spots are situated under a roof so that guests can enter the apartment comfortably. There is a roofed parking area in front of each villa to protect your car from bad weather conditions.
Modern apartments are equipped with premium furniture made of solid wood and walnut veneer.